Innovate together and strengthen each other: The sustainable community is there for you to ask questions, connect and learn from other organisations. Or organise a sustainable challenge.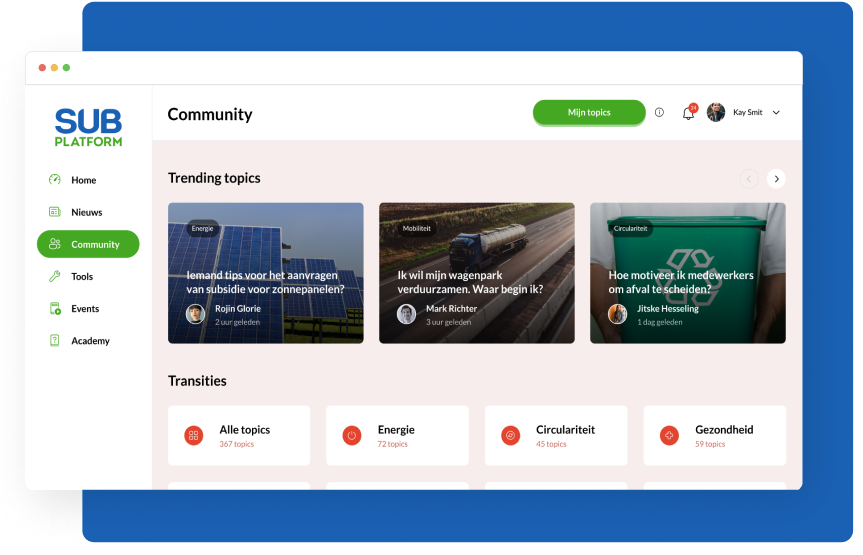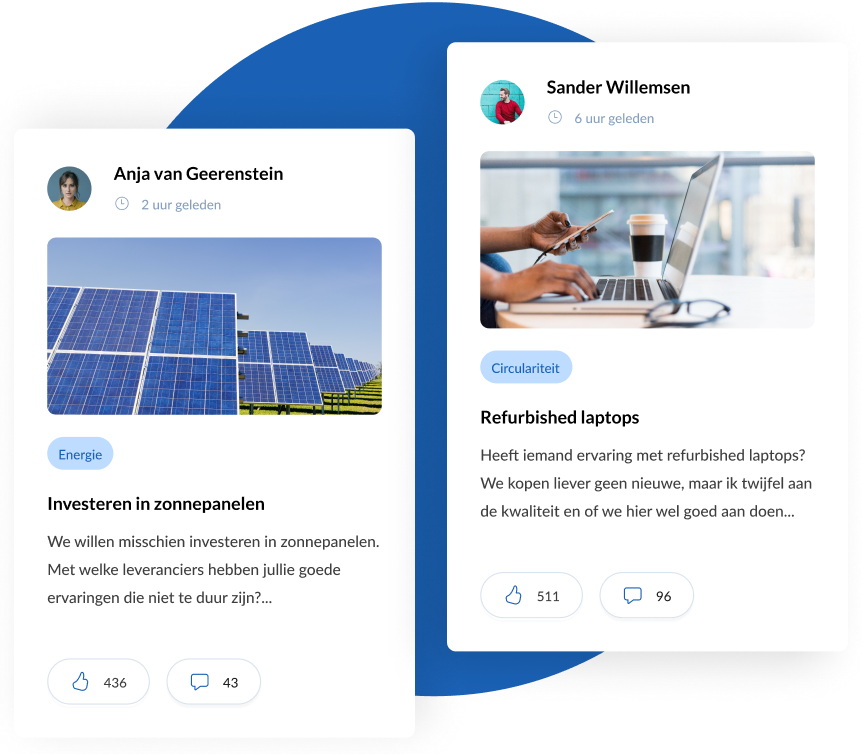 Exchange ideas and work together to find a solution
Filter out topics that interest you. Link themes and tags to your own topics so you can be found faster. Add video links as well as text and images.
Get in touch and take on a challenge
Want to know more about a member or organisation? Click on a profile picture or (company) name. When you start a challenge, you work on an issue together in a closed group.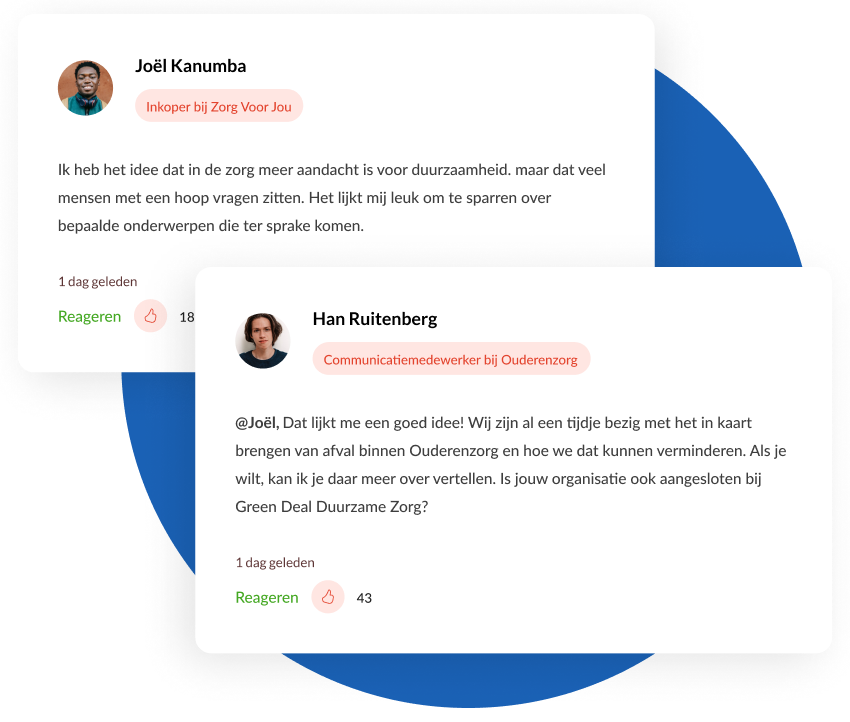 What else can you do on the SUB Platform?
Immerse yourself in a topic or become a sustainable expert: in addition to articles, you will find templates and e-learnings here. Or follow workshops and webinars.
Gain insight into your organisation's sustainability profile. Where do you stand and where do you want to go? Then work together on a concrete action plan.
Set goals for your company or organisation, monitor progress and easily communicate results to your stakeholders.
Still have questions? Lotte and Dominique are happy to answer them! Call, email or fill in the contact form below.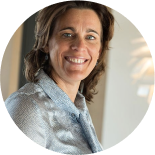 Sustainability booster and social connector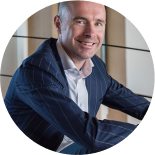 Impact maker and sustainable strategist
Frequently asked questions
Create an account on the SUB Platform and get instant access to our sustainable community. Start a topic yourself or respond to topics by other members. Discuss a particular topic, share experiences or work together on a sustainable solution!
The aim of the community is to connect people and thus help each other to become more sustainable through experiences, knowledge and connections. Together, we join forces!
Members work at or own a company or organisation and work in various sectors. Our SUB Boosters are also members of the community; sustainability experts who are only too happy to share their knowledge and expertise and will link to various topics.
Share knowledge and experience with each other
Meet like-minded people and potential collaboration partners
Share your help request in the group
Engage in discussion
We'd love to show you. First, create an account and log in to SUB Platform. Select Community in the left-hand bar and click on the 'My topics' button. When you create a new topic, you will immediately see a short video with step-by-step instructions!  
Non-binding and free of charge