Sustainable entrepeneurship and development
You want to grow as a business. Not only financially, but also sustainably. How do you tackle that and where do you start? On the SUB Platform, you get knowledge, insight into your own profile and answers to your questions. Get inspired by others, collaborate better with your colleagues and stakeholders, and use our tools to make the sustainability of your business concrete. 
Start making your business more sustainable right away?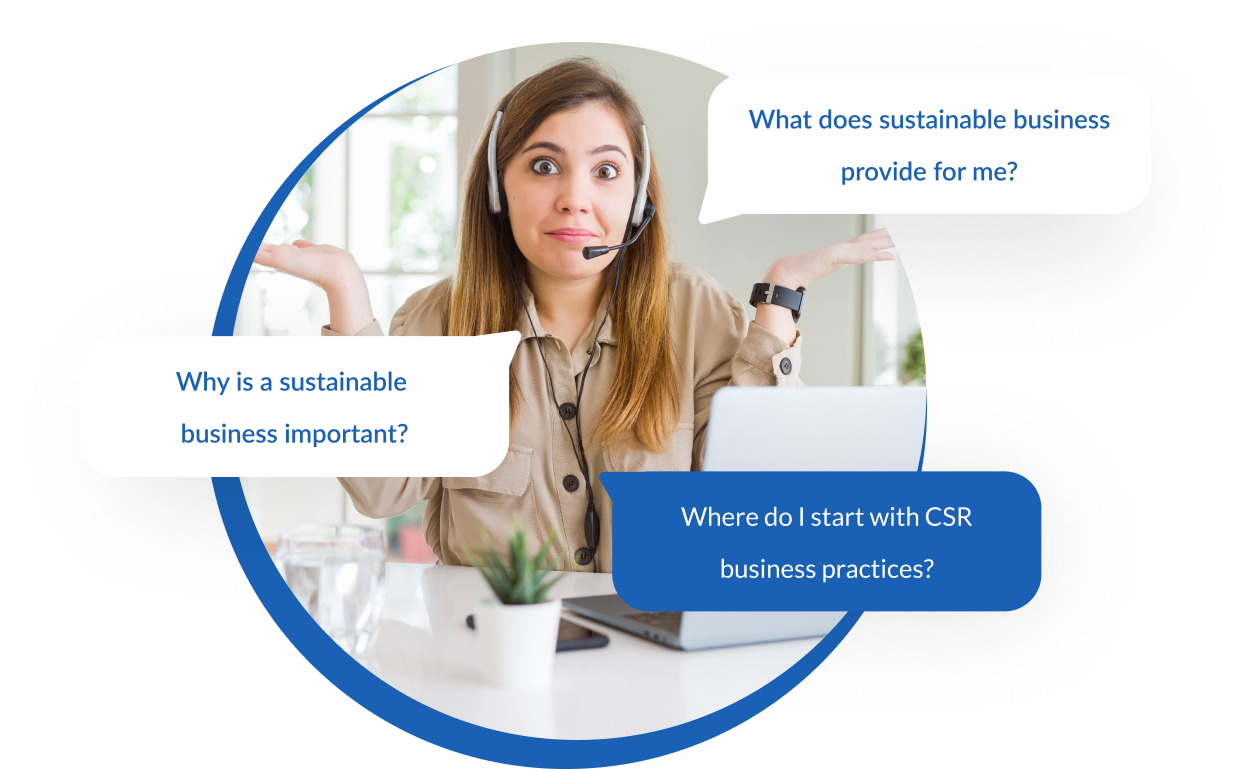 The importance of sustainable entrepeneurship
The numbers don't lie, sustainability is necessary. Not only to keep your business healthy and comply with regulations, but also for your company's image.
Sustainability and growth go hand in hand
Sustainable entrepeneurship can bring many benefits. Cost savings, of course, but also think about customers and employees preferring to go to a sustainable company.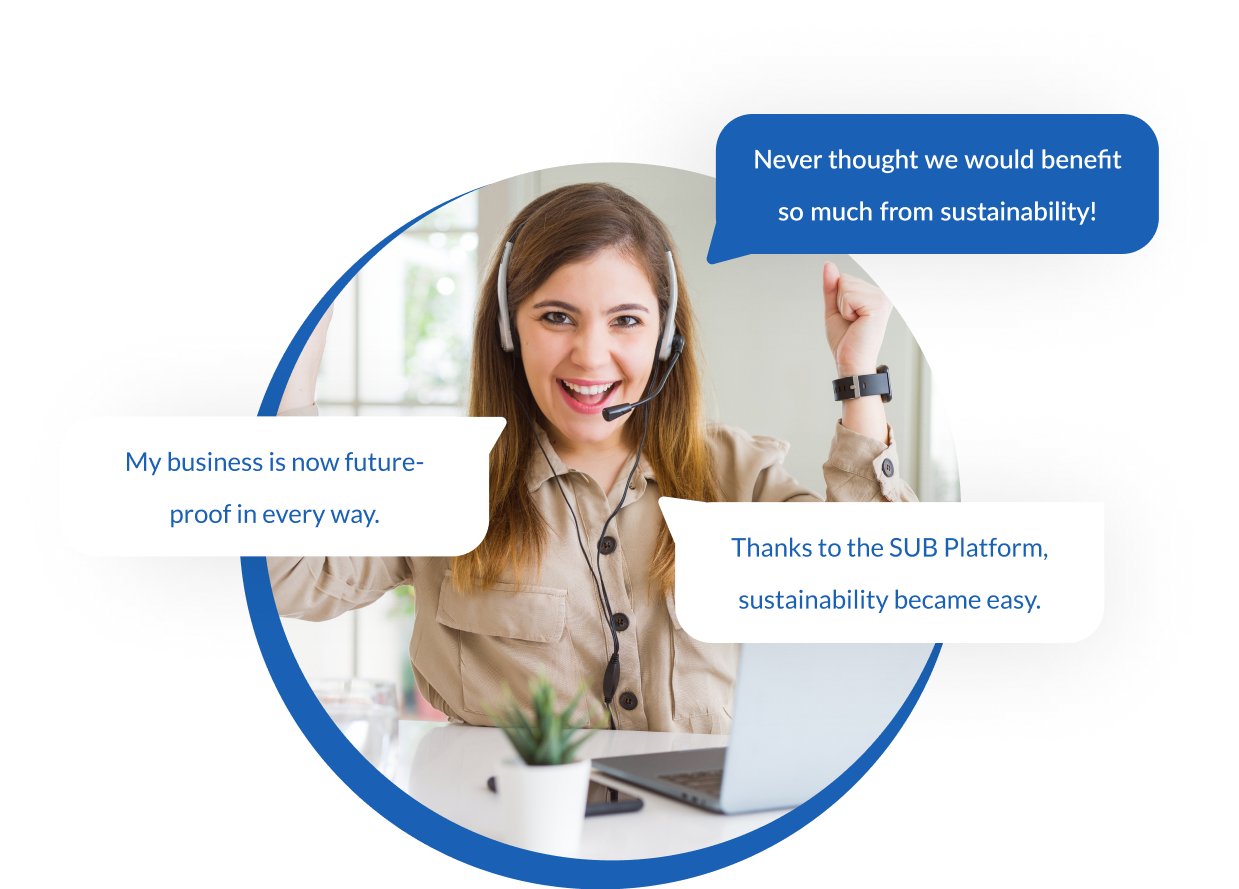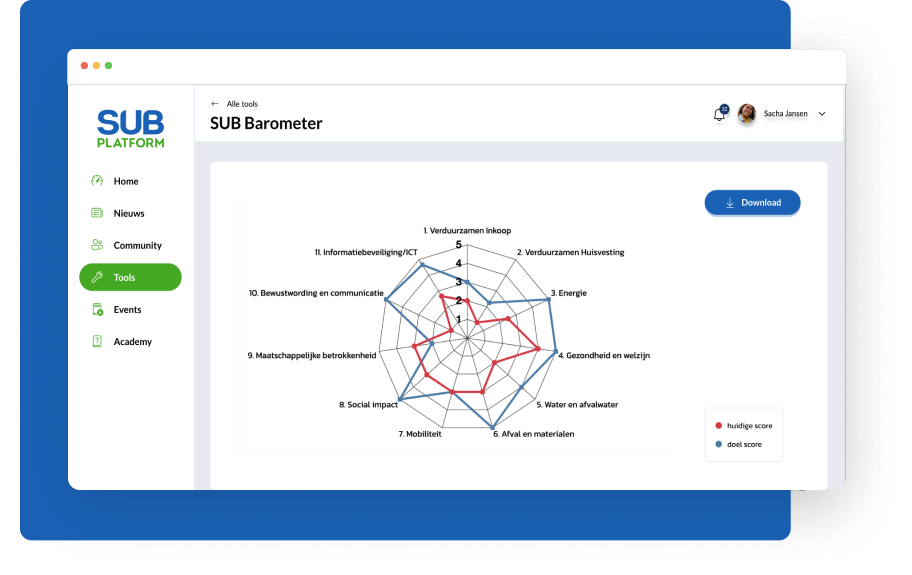 Get started with our Barometer
The Barometer gives you a quick insight into how well you are already doing. Together with your team, define goals you want to develop. With the resulting concrete action plan, you can get started right away.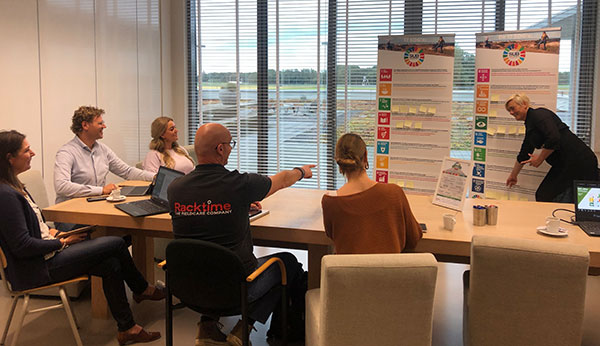 "We needed to further professionalise the topic of CSR in the organisation. The digital tools developed by SUB were a perfect fit."
Marlon Broekman, Racktime Benelux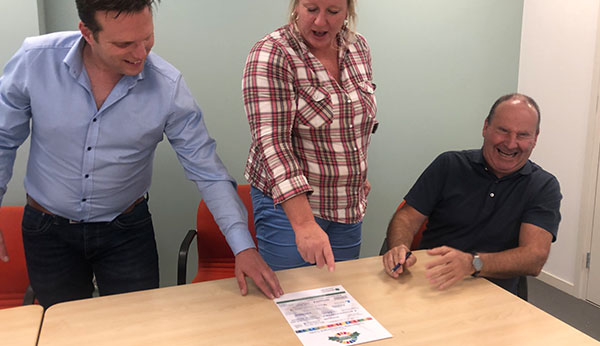 "SUB has developed a great model that provides insight and keeps our organisation focused on the goals we are pursuing. The five of us set to work intensively to achieve these goals..."
Jack Stuifbergen, Breedweer Facility Services
Monitor and communicate with handy visuals
In the Dashboard, you can see what you have already done and which goals you are still working on. Insightfully designed, so immediately shareable with your employees and your customers. Handy: you can also use the visuals for an annual social responsibility report.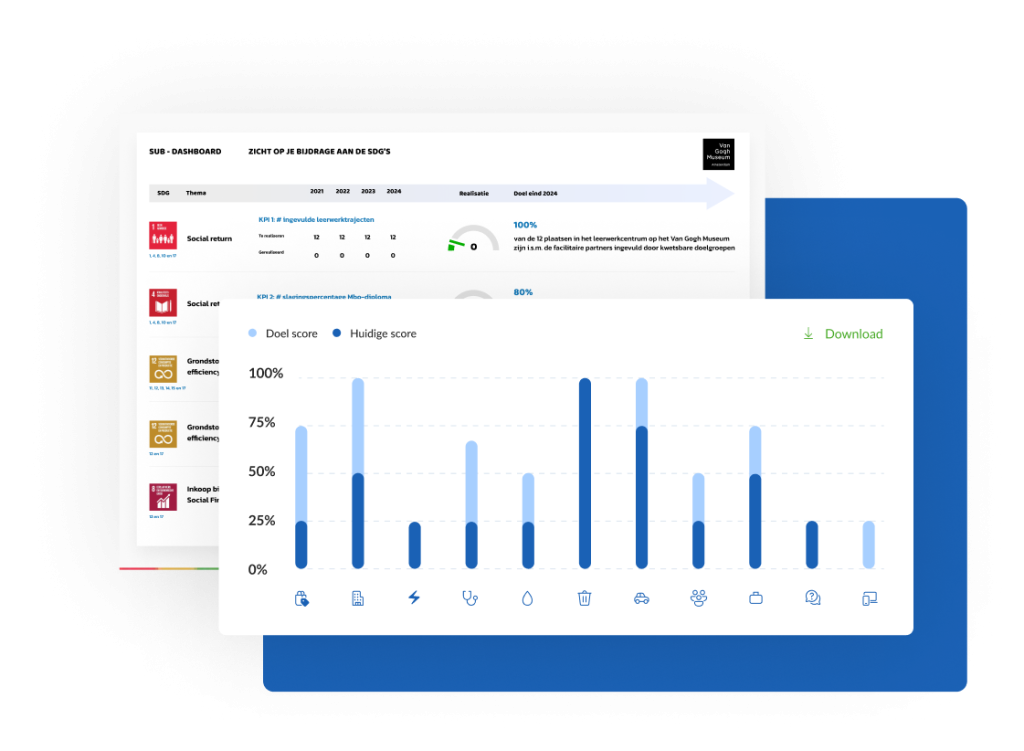 Save time, money and preserve
From insight, you can take steps and become a forerunner in your industry.
Always the first to know. Access to our knowledge base and network.
Tools for reporting and communication
Build a positive image and share it with the whole world.
Do you have any questions? Babs and Jeroen are happy to answer them! Call, email or fill in the contact form below.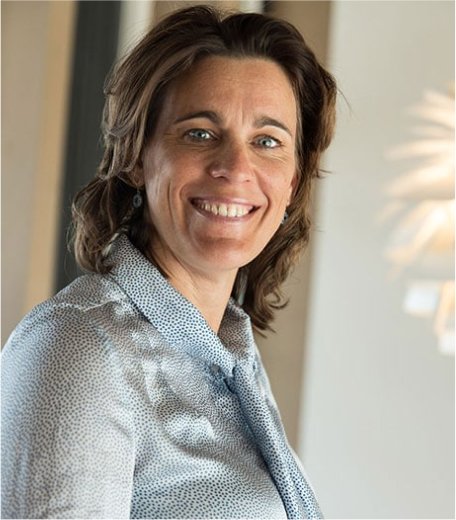 Sustainability booster and social connector
Babs Mammen - van der Zon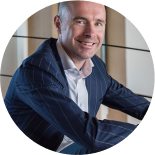 Impact maker and sustainable strategist
Frequently asked questions
Yes! The platform is interesting for any company, whether your company has 1 or 1000 employees. The community and the Academy offer solutions to all kinds of challenges and you can fill the Tools with data from your company.
How many people are needed to complete the tools depends on your company. Generally, one person can do it, but our advice is to do it with several people in a working group. Make sure you choose people from different departments. This way, you will get ambassadors throughout the organisation and goals will be achieved faster and more efficiently.
Currently, there is no legal obligation to report on sustainability in a general sense. However, there is legislation on energy labels for office buildings, for example, and every company must be able to provide insight into commuting and business travel from 2023. In 2025, however, large companies will be required to report all their sustainability data in their annual financial report. This means that these companies will also have to collect detailed sustainability information from their supply chain partners. Smaller companies will therefore be affected by this in the very near future. On the Platform, you will find information about this legislation and the tools you can use to comply with it.
The tools are a good means of complying with various laws and regulations. On our platform, you can find which ones are necessary for your company. Set your KPIs accordingly and use the reports from the Dashboard to communicate to the relevant stakeholders.
Yes no problem, you can also only attend workshops or webinars with any subscription form.
non-binding and free of charge