Find out what the platform can do for you.
Suitable for small businesses and organisations.
Ideal for all types of businesses and organisations.
The best choice for large organisations and companies.
If you choose to pay annually, you will receive 2% discount on your subscription amount.
Prices do not include VAT. Price level 2023.
non-binding and free of charge
Frequently asked questions
Yes! You can create a free user account that gives you access to your personal dashboard, filled with the latest news and events. The free account also allows you to create topics and join the community. Curious about the tools? Would you like to try them all out? You can do so in the free trial!
See the tariff overview for the current cost of a starter subscription or subscription extension.
Yes, you can pay per month for your subscription. Choose the monthly option when you enter your billing details. There is no discount for the monthly subscription, but there is when you pay annually. If you want to save money, we recommend the annual subscription.
Of course, this can happen. Please contact us via the support team. We will then look for an appropriate solution together.
In the tariff overview, you can see which features are included for each subscription type. If you are still not quite there, please contact our sales team. We will be happy to help you find the right subscription. To make the right choice, we recommend you make use of the free trial and try out all the features!
If you opt for an annual payment, you get 2% discount on the annual amount. You will then pay the entire amount at once. You get this discount because it is less administrative work for us. The discount is deducted from the total amount you have to pay.
If you are administrator of the organisation account (this can be found under Profile > Team), you have access to your billing details, the chosen subscription and more.
If you take out a subscription, we will send you an invoice - based on your preference - either monthly or annually. We ask you to pay it by the deadline we set. Your subscription starts immediately, so you can start making sustainable steps right away!
Do you have any questions? Babs and Jeroen are happy to answer them! Call, email or fill in the contact form below.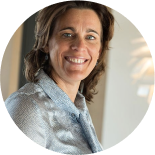 Sustainability booster and social connector
Babs Mammen - van der Zon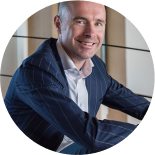 Impact maker and sustainable strategist