Sustainability for public authorities
As a public authority, you have a responsibility to ensure a sustainable society. Besides implementing constantly changing sustainable legislation and paying out subsidies, there is an exemplary role. Often, there are enough initiatives, but no clear policy for the entire organisation and there is a lack of clarity about the SDGs. The platform and our tools offer a solution.
Get started with sustainability right away?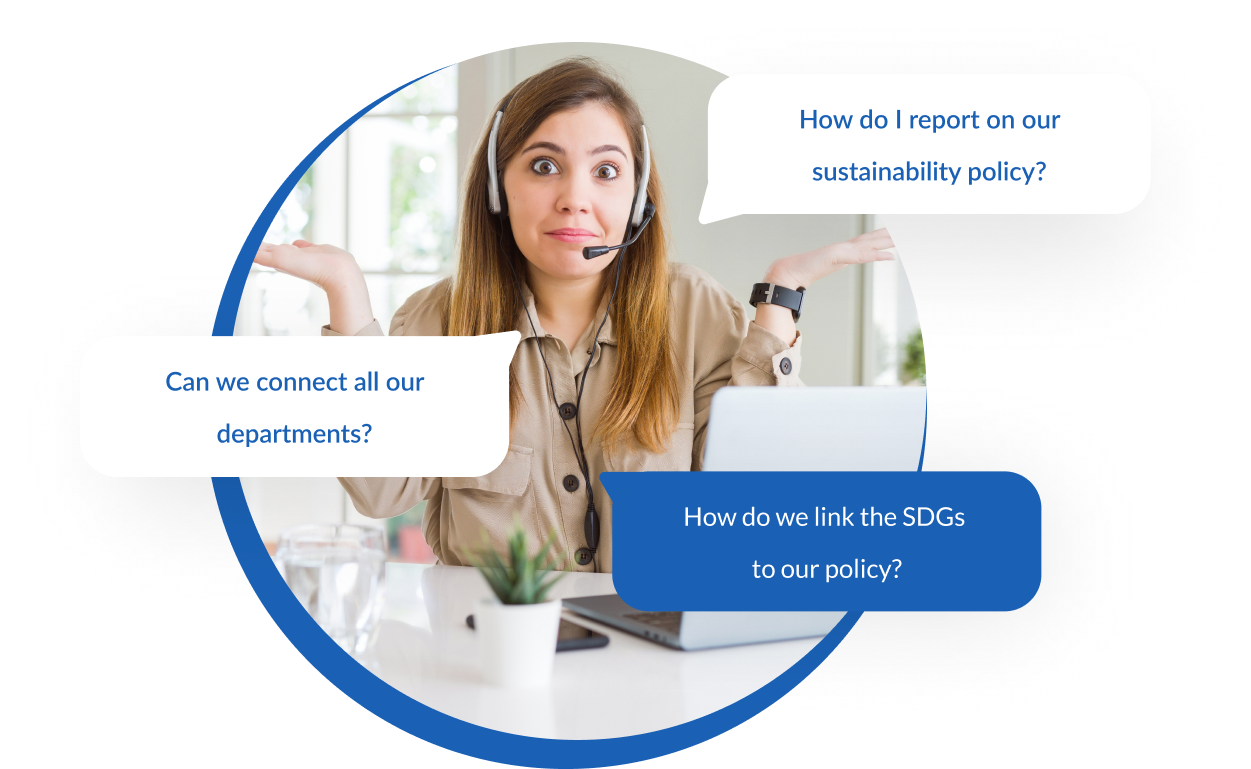 Give direction to your sustainability policy
Alone you may be able to go faster, but together you go further. Working together is important when creating and complying with a sustainability policy. Joint goals give direction and meaning.
The total solution for sustainable public authorities
Lots of knowledge and concrete steps to achieve your sustainability goals. Answers to your questions and clear visuals to share with all stakeholders.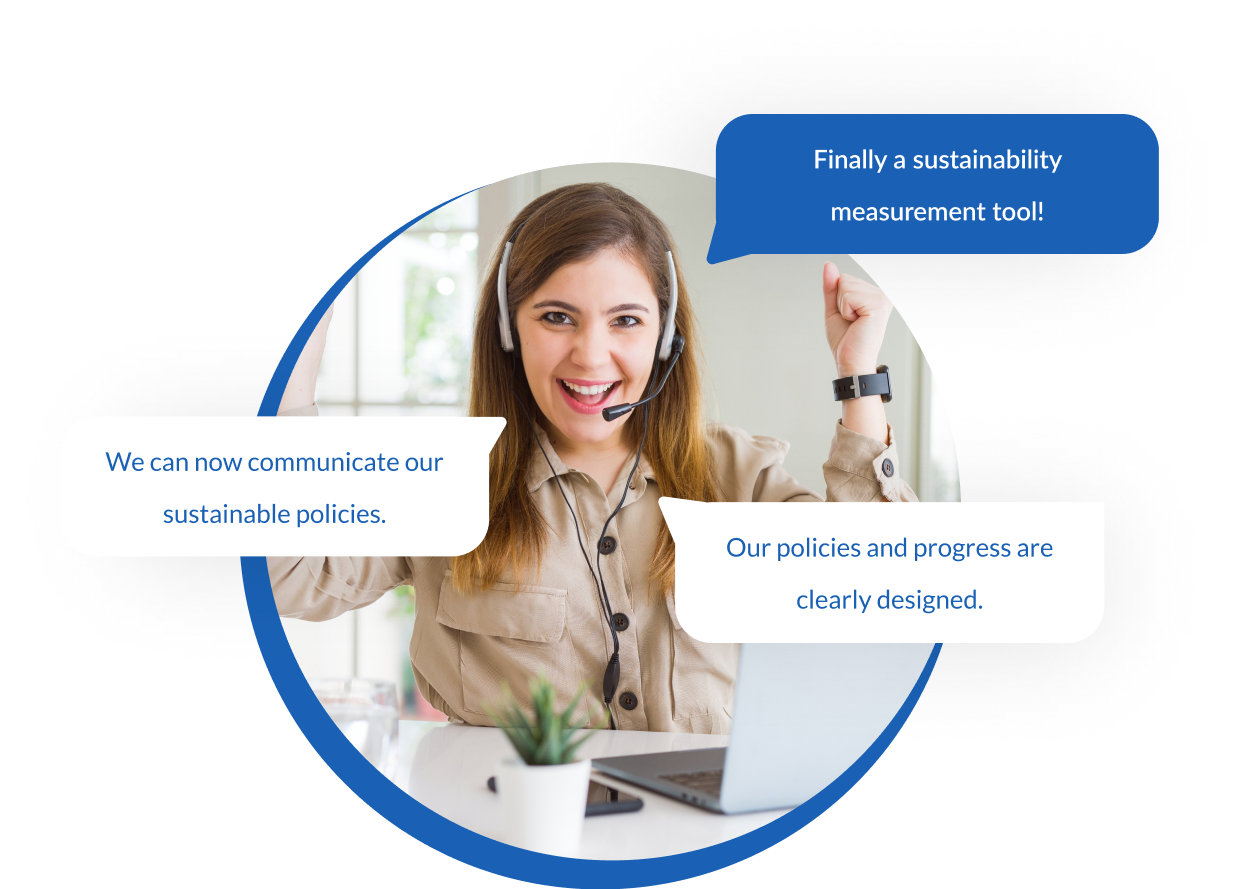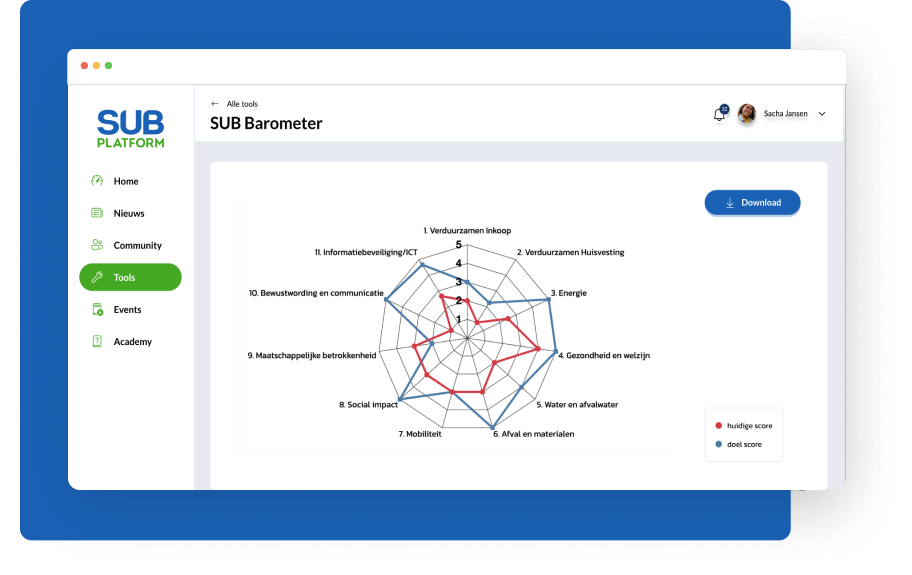 Get started with our Barometer
The Barometer gives you a quick insight into how well you are already doing. Together with your team, define goals you want to develop. With the resulting concrete action plan, you can get started right away.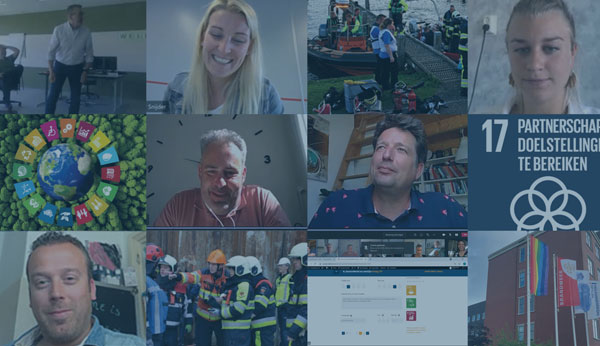 "It is a good way to create awareness about SDGs among your own employees. In the digital environment, you can immediately define actions for the coming period."
Hans de Wit, Fryslan Safety Region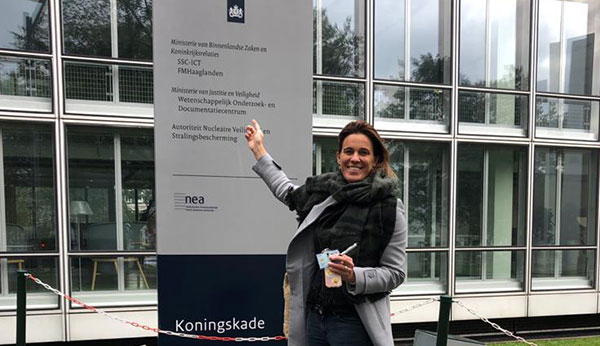 FMHaaglanden, one of the largest facilities service providers for the central government, has committed to the goal of making its services fully circular.
Monitor and communicate with handy visuals
In the Dashboard, you can see what you have already done and which goals you are still working on. Insightfully designed, so immediately shareable with your employees and your customers. Handy: you can also use the visuals for an annual social responsibility report.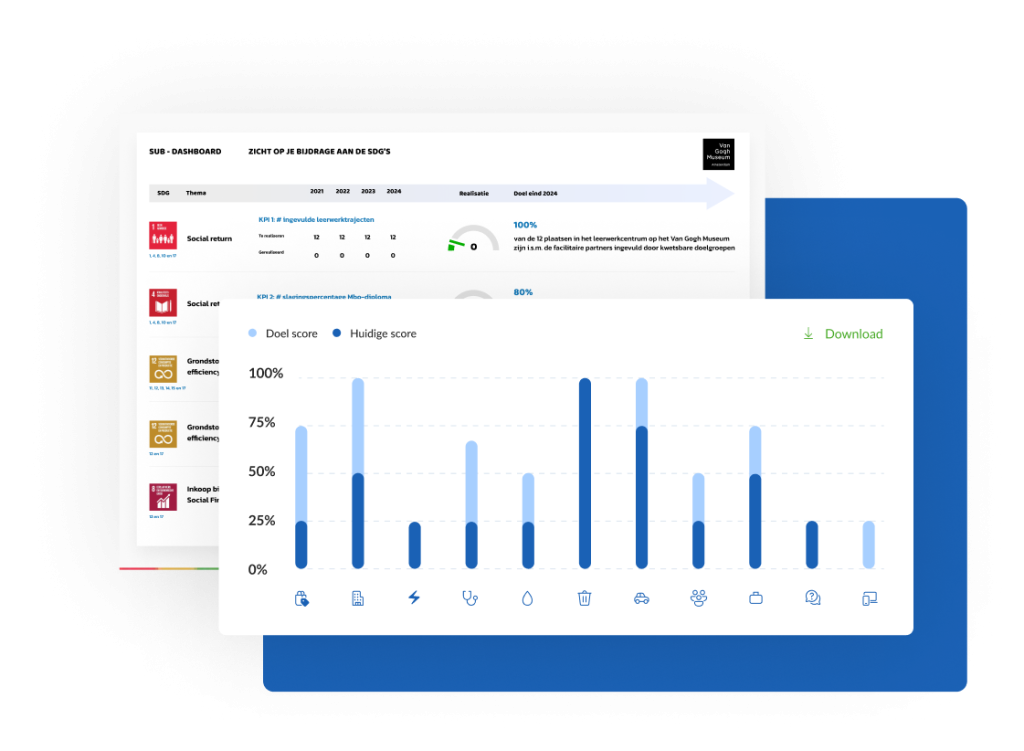 Save time, money and preserve
From insight, you can take steps and become a forerunner in your industry.
Always the first to know. Access to our knowledge base and network.
Tools for reporting and communication
Build a positive image and share it with the whole world.
Still have questions? Babs and Lotte are happy to answer them! Call, email or fill in the contact form below.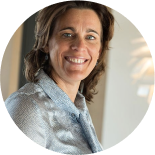 Sustainability booster and social connector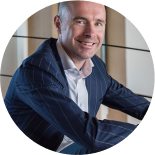 Impact maker and sustainable strategist
Frequently asked questions
Our platform is a private and secure environment, where no sensitive information can be disseminated unless you share it yourself.
We run various workshops and webinars suitable for government. Do you need a specific training or workshop? Then we can always organise it on request.
Currently, it is not possible to integrate our tools with other software. Instead, our platform is a place where everything on sustainability comes together. However, the tools can be downloaded and added into reports of other software.
Naturally, we use the Sustainable Development Goals (SDGs) in our tools. On our platform, you will find information about these goals and what you can do with them. In the tools, we make the link between your sustainability ambitions and the SDGs. We map out what your current focus SDGs are and which ones you would like to include. We make this concrete with the KPIs in the Dashboard.
Yes! Our platform offers the possibility to connect with other companies and organisations. On the Community page, you can post challenges, to which our other users can respond. Here you can place assignments and contact companies that may be of interest to you.
Non-binding and free of charge