Caring for others, that is paramount in your sector. But at the same time, healthcare is one of the most polluting sectors. Fortunately, this is already changing. Many healthcare institutions are committing to the Green Deal Sustainable Care. With over 24 billion in annual procurement spending, healthcare institutions in the Netherlands have a powerful tool to make a difference with procurement and operations. So does your organisation!
Together towards sustainable care: develop through the SUB Platform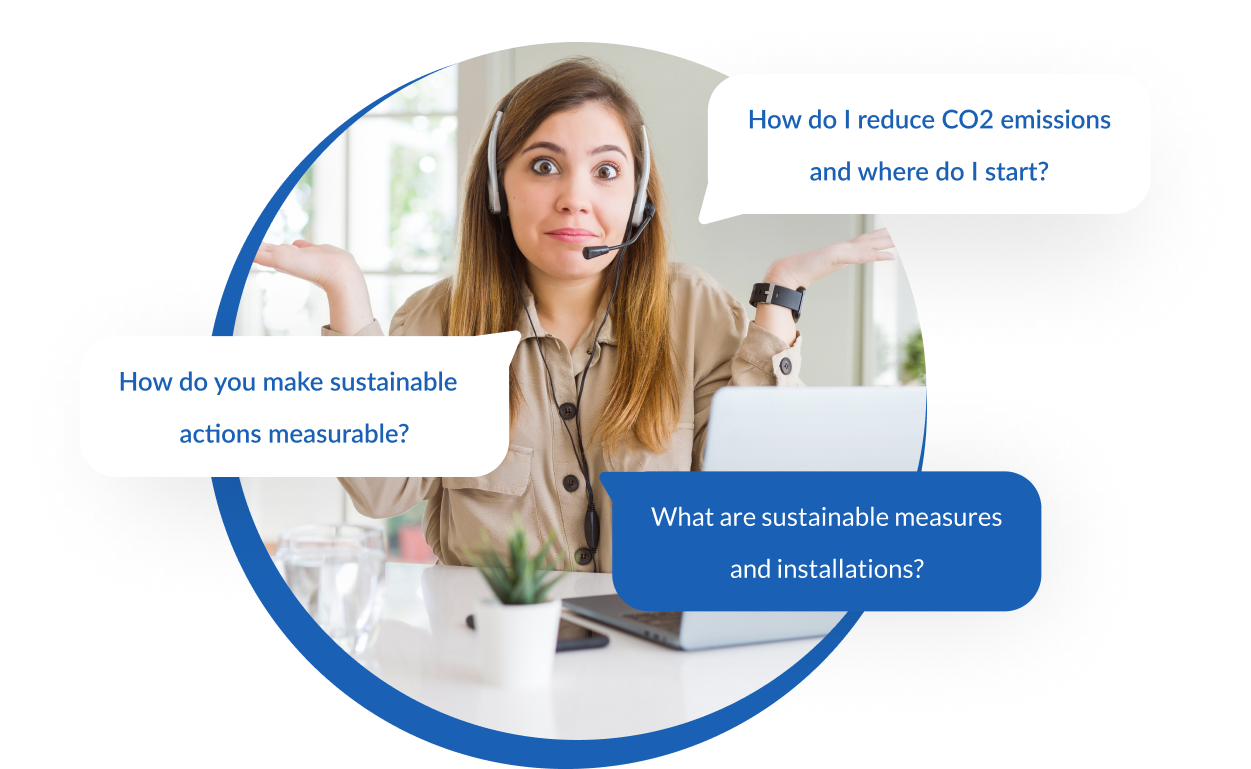 Sustainable care, where do you start?
Are you looking around for answers and do you need tools that make sustainability a lot easier and more transparent? Our platform provides the knowledge and tools for this.
Answers to all your questions on sustainable care
From ambition to sustainable success: work together step by step on sustainable goals and share results with stakeholders. Broaden your knowledge and learn more about sustainable care from colleagues.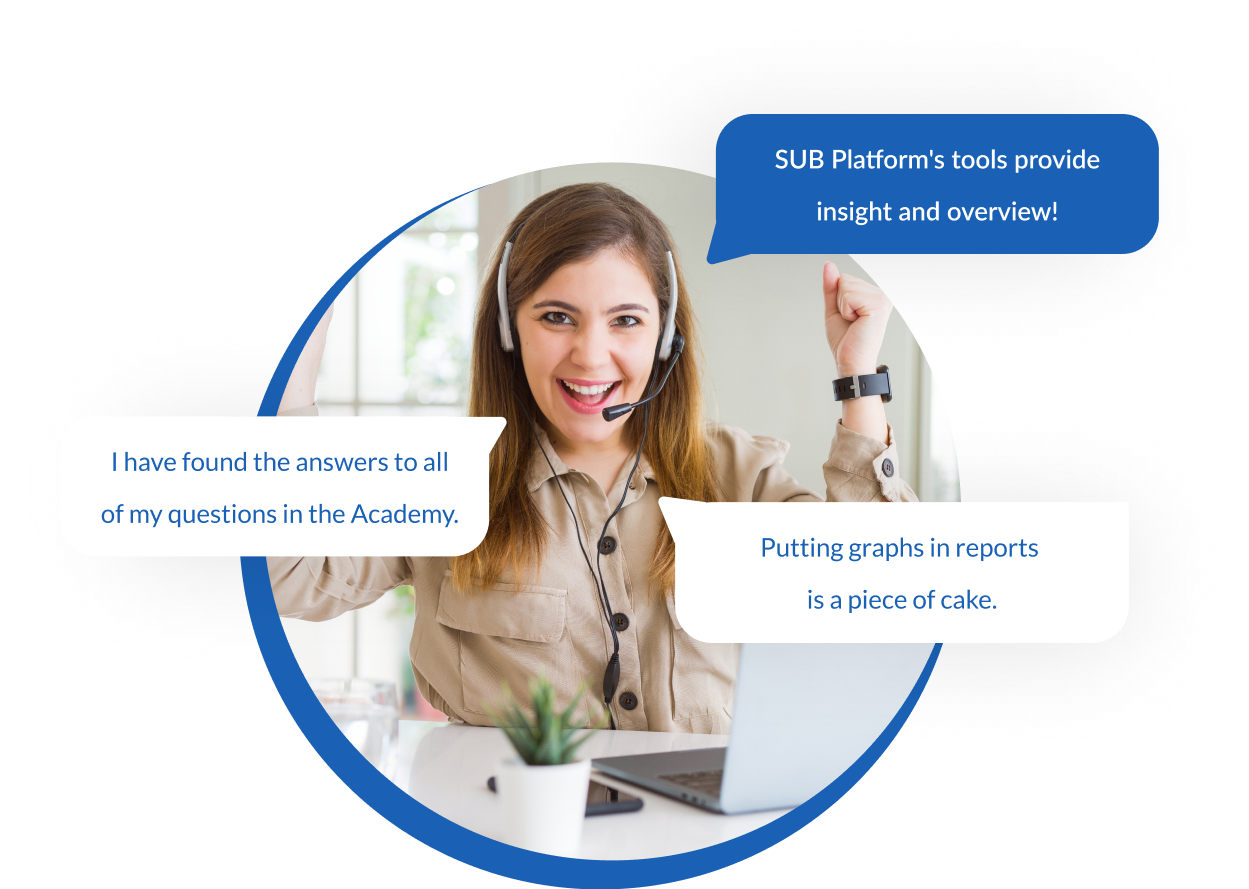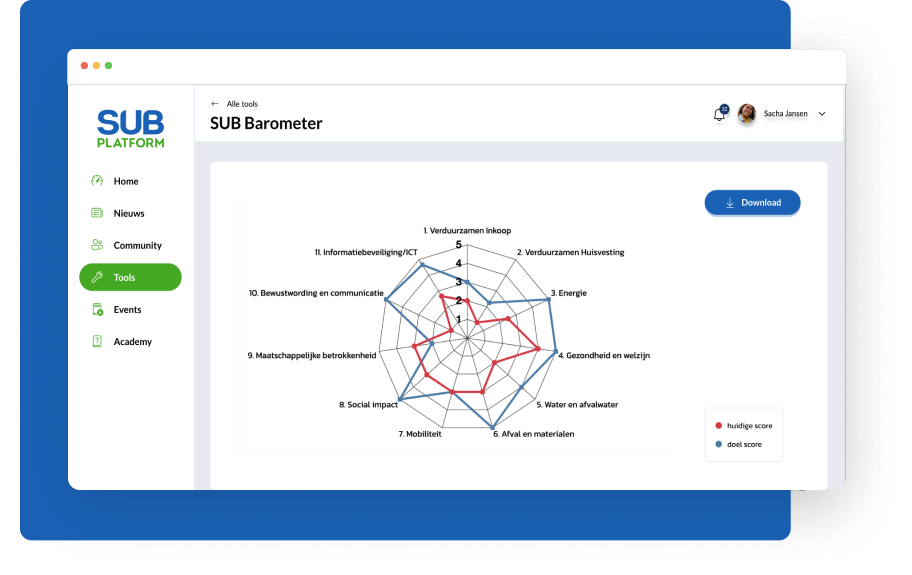 Get started with our Barometer
How do you make sustainable care measurable and demonstrable? By collecting data! With this data and our smart tools, you create your sustainability profile and footprint. In addition, you immediately have an action plan for your organisation.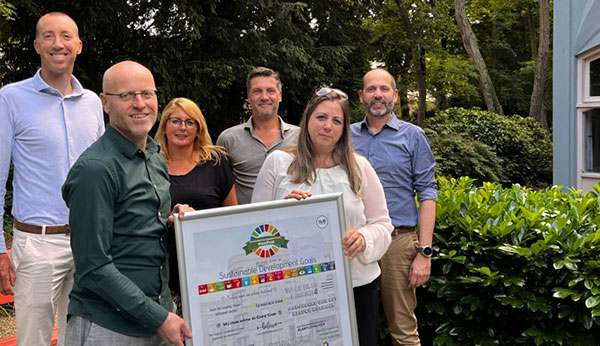 "Together, we have mapped out the sustainability profile for our operations and laid down measures in a concrete action plan to increase our contribution to sustainability in the coming years."
Jan-Martien Touw, Sapphire Group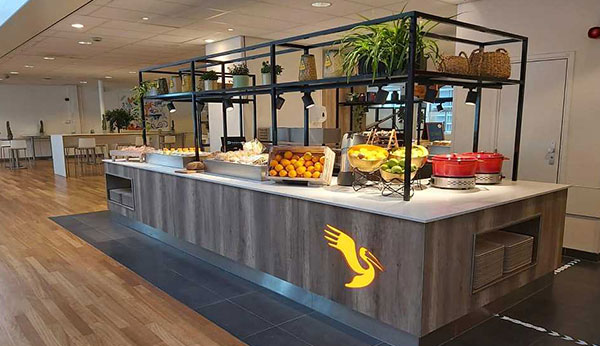 "It really adds up! It is a very customer-friendly tool that gives a good picture about your current and desired sustainability profile. While completing the Barometer, there is plenty of room for working out solutions."
Anneke Molenaar - Lensen, Sanquin
Monitor and communicate with handy visuals
In the Dashboard, you can see what you have already done and which goals you are still working on. Insightfully designed, so immediately shareable with your employees and your customers. Handy: you can also use the visuals for an annual social responsibility report.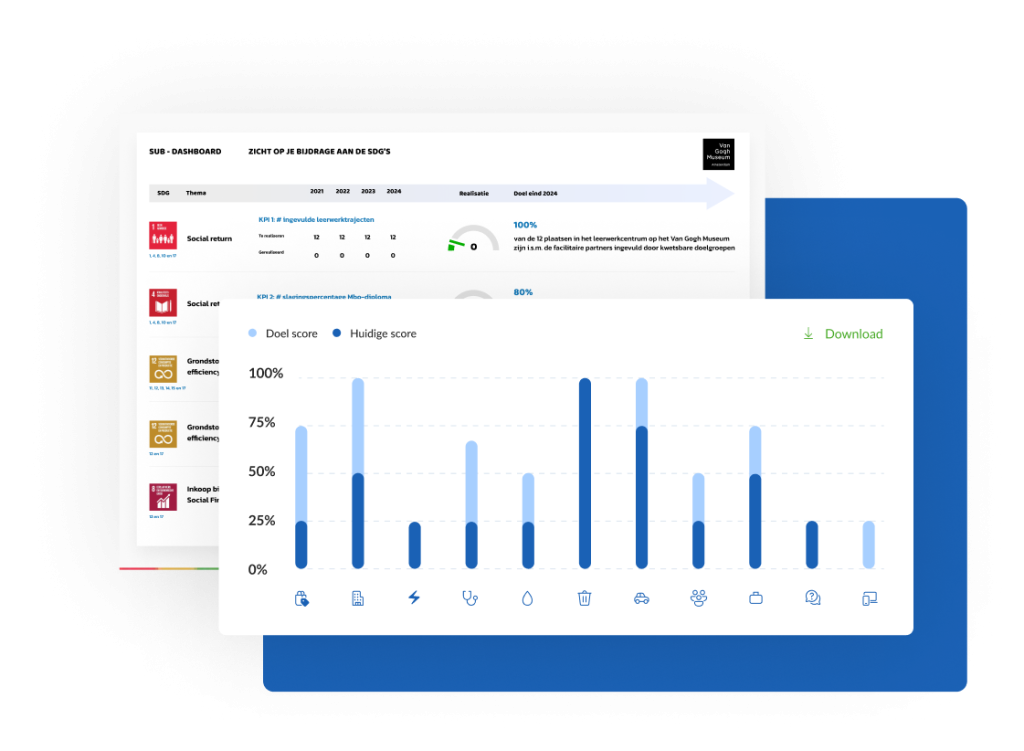 Save time, money and preserve
From insight, you can take steps and become a forerunner in your industry.
Always the first to know. Access to our knowledge base and network.
Tools for reporting and communication
Build a positive image and share it with the whole world.
Still have questions? Jeroen and Dominique are happy to answer them! Call, email or fill in the contact form below.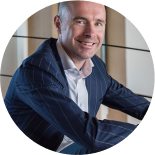 Impact maker and sustainable strategist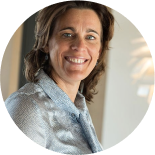 Sustainability booster and social connector
Frequently asked questions
With the SUB Barometer tool, you map your healthcare organisation's sustainability profile step by step. By zooming in on various impact areas, you can quickly see where you are now and where you want to go in the future. Want to try it out for free? You can do so in the free trial.
We'll tell you more about this on the platform soon.
This Green Deal is about the contribution the healthcare sector can make to a better environment and a healthcare environment that invites healthy behaviour. Think about reducing CO2-emissions and promoting a circular economy. Several healthcare organisations in the Netherlands are committed to this. Do you also want to commit to this? The SUB Platform helps your organisation become more sustainable in many areas. How? We would love to show you! Create an account. >
On the platform, you will soon have a wide choice of webinars, e-learnings and workshops - online and on-site - of interest to the healthcare sector.
Yes for sure. Join us and join our sustainable community.
Non-binding and free of charge